Our books
Welcome to OpenLeaf Publishing. The home of books that make a difference.
*** NEW ***

Get The Life You Want - the pocket guide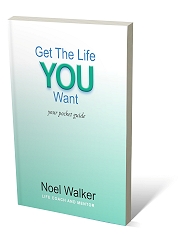 £ 7.99

by Noel Walker
ISBN-10: 0956573421
ISBN-13: 978-0956573421
Published: 10/2011
Revised: 09/2013
Price £7.99


---
Front view (41kb) |

Back view (34kb) |

---
Description:

A pocket version of Get The Life You Want by Noel Walker.
Perfect to get an insight as to what it's all about.

This version is designed for all those who are on the move or who just want to get a quick overview - packed with answers & insights, this is the perfect pocket coach. Is it really true that there is an easy to follow step by step way of getting the life you would so truly love to have?

Sounds to good to be true - but it's not, read it... and see for yourself.
What you will read will demonstrate to you that not only is there a logical explanation for all, but also; a very real opportunity for you.

We are all connected by the very same dance of Life.


Whether it is specifically to find out how to discover what it is you would love to do (your passion, your purpose) or how to get the relationships or lifestyle you want - is one thing but as you will soon see, this book goes much further. What this book will demonstrate is why and how you can get the life you would so truly love to have - once you understand why and how, then you can start the process for yourself. OpenLeaf are also here to work with you, and our FastTrack program is designed to accelerate the whole process.

To see what people are saying about Noel Walker's first book Get The Life You Want scroll down.


What makes this book so different?
It just is. Read it for yourself, and you too will not only discover the answers you've always been looking for, but also why you are experiencing what you are, and more importantly, how you can now get from where you are now, to living the life you so truly want.

It is a very big claim, but importantly, it delivers. Read the back cover click here (34kb) |

Readers Reviews
Submit a review? Click here.


"Having already read the main book Get the Life you Want (GTLYW), which I refer to over and over, it was very refreshing to read this excellent and concise pocket guide as it enhanced my understanding on the main topics and messages. The book is easy to follow and lays everything out in bite-sized chunks. I also love the pace of the pocket guide – as I got further into it, it made me want to read it faster due to the exciting way that the author introduces the concepts one by one. At the end it leaves you knowing that it is actually all possible for you to discover how you can be all that you can be, and therefore get the life you want. I would highly recommend."

SM – West Malling
"The 'Get the Life You Want' pocket guide is a great book, full of tips, exercises, tools and techniques for getting your life back on track and keeping it there. It is bursting with information which is broken down into bite- sized chunks, with a useful summary at the end of each section. Buy it and you won't be able to put it down!"
HJ – Ashby de la Zouch
"This guide considers opportunities and happiness above all and the fact that by looking into ourselves we can cause this, rather than worrying about how the rest of the world sees us. We are our own instigators of all that is good in our lives, due to our behaviour and how we treat other people. Noel reminds us that if things go wrong, we only have to work on ourselves to realise our full potential. I like the metaphorical examples of a car (knowing how to operate it, just as we should know how to live life) and a flower (as a plant grows and flourishes, so do we) and the fact that everything in life is connected. The mention of limiting beliefs and how they can be dismissed, or turned into true beliefs, is so important – and I feel this is the main message of the book. This pocket guide is such a good way to start exploring one's reasons for wanting to change life for the better and should lead on to a purchase of the main Get The Life You Want book."
JS – West Lothian
"After losing my partner I was at a very low point in my life with no real direction. Noel Walker changed all that. Rather than stagnating in grief, I am now realising my dreams. As they say, the key to true happiness is discovering how to live our dreams. Don't ever let negativity stop you from pursuing your right to a happy and full life. This pocket guide goes everywhere with me and has certainly shown me how to get the most out of life and live every day to the full…"
CW – Bournemouth
About the Author
Noel has spent the last 17 years of his life perfecting his interest in philosophy combined with a true passion of helping people in order to write this book. No mean feat for a man who was kept busy in his early years working as a recruitment consultant and latterly as the founder of 'OpenLeaf Life Coaching & Mentoring' and 'OL Publishing'. It's his drive to discover a logical and reasonable explanation as to the way things truly are, and how we, the readers, can gain from this valuable insight that has led to a revolutionary line of thinking and concepts. Now it is time for YOU to take that leap of faith, and get the life that you so truly deserve!

He is also the Founder of OpenLeaf Life Coaching & Mentoring

To follow him on:
FaceBook www.facebook.com/GTLYW click here
Twitter: www.twitter.com/GTLYW click here



Readers Reviews
Submit a review? Click here.


To see what people are saying about Noel's first book Get The Life You Want...

Get the Life you Want is a journey which will change your mindset and outlook on life. I set out to learn and absorb the key messages from this book, but I wasn't prepared for the amount of messages and concepts that are packed into this almost 300 page book.

I have already implemented into my life, some of the changes suggested and in such a short space of time I am feeling more hopeful and excited about my future and now have techniques to overcome all sorts of issues such as stumbling blocks, decision making, worry, guilt and most importantly how to be happy forever.

When coming across a stumbing block, I have started asking myself "what have I got to learn from this situation?". It's amazing how it works and I've even tried teaching my children this too i.e. suggesting that they don't cry if they can't do something, but to instead try and work it out. Also career and other opportunities that have recently come my way I possibly would have shied away from, had I not been armed with the knowledge in this book.

Get the Life you Want is best read from start to finish as it builds upon your knowledge chapter by chapter. Remember to take note of any important repetition as this is key to what you will take away from this book. Don't worry that you may have already heard some of the advice given, but instead learn from it as it's all part of the bigger picture which will be revealed to you step by step as you work through the book.

Overall, an excellent read which I thoroughly recommend. It's definitely a book that I will remember and refer to for many years to come.

Thank you

SM - West Malling
This is an interesting book and takes you through the process of understanding where you are with your life, career, and hobbies. If you just feel that you are plodding through life, you've got a job but it's just a job it doesn't inspire you just go in every day for the money.

Noel gets you to think about where you are now in your life, what you want, then helps you move towards your goals, whatever they might be.

Noel explains how you can make the right decisions to move your life and ambitions forward towards your dreams.

If your esteem is low then Noel explains how you can boost it with some simple ideas. Your self esteem is vital to you achieving your goals.

At the end of the book Noel brings it all together and explains how you can take what you have learnt and move forward.

I would recommend this book, if you have got stuck and don't know which way to turn or you are sure that there is more to life, you have a dream but you don't know how to turn it into reality, this is the book for you.
SD - Hythe
Being a bit of a personal development book junkie I was looking forward to reading 'Get the Life you Want'. What I wasn't prepared for was just how comprehensive the book is. Noel Walker has put everything into this book including real life exercises that you can do to benefit from the step-by-step teachings. I particularly like the chapter summaries as a way to look back over previous chapters at a glance when dipping into the book again. Well worth a read - but don't just read it, take some action!
JD - Hythe
Where to begin. Knowing that we have potential AND the keys to realising it. That the life we experience, we have a hand in creating. Seeing how it all connects and importantly why – enlightening. Knowing also now how to get the life I want – a breath of fresh air. We would all do well to read this.
PS - Newtown
Enlightening. Positive. "Get The Life You Want" - Buy the book!
RJB - Carno
"An easy read, didn't quite know what to expect, thought provoking. Have recommended to family and friends."
RH - Bicester
"I expected a book full of the annoying language of positive books, but I was very much surprised by the author's logical approach, which actually makes sense every step of the way. A lot of things make sense once you read this book, it's truly enlightening."
LG - Chester
So, to get yourself a copy click here and you'll be re-directed to the OpenLeaf Shop.